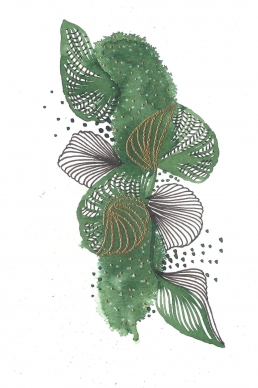 From Monday 2nd August until Wednesday 27th October .
A wonderful exhibition of paintings by Internaional Artist Kiran Patel- Illustrating Rain
6 Fabulous abstract nature inspired, Pen, Ink and Gold Leaf paintings.
Kiran will also be painting in the museum each Monday in September so check out the information both on the Trust website as well as our events page.
The museum will be open Monday to Wednesday 11am until 5pm
Event Details
Venue:
Wardown House - Morning Room
Date:
Mon 2 August - Wed 27 October
Time:
10:00 AM - 05:00 PM